ADVANCE for Health Executives Features Joint Commission Resources Site



Estrada is pleased to share this article about our client, Joint Commission Resources, Inc., which was published in the January 2003 issue of ADVANCE for Health Information Executives.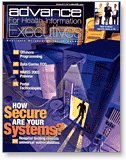 Portal Technologies in Action
Implementations at three healthcare-related entities illustrate the wide applicability of Web-based and internal portals.
As the ADVANCE staff discovered when gathering the content of this article, the topic of portal technologies covers a broad spectrum of applications, with an equally broad range of purposes. We've focused here on implementations at three distinct health care organizations with different sets of needs: Joint Commission Resources, Inc. (JCR), a subsidiary of the Joint Commission on Accreditation of Healthcare Organizations (JCAHO); Peninsula Regional Medical Center, a 105-year-old tertiary care facility; and Boston Medical Center, a teaching affiliate of Boston University's medical school.
Whether deployed in support of content management, as a launch point for frequently accessed documents, or as a means of streamlining and securing application access, portal technologies are making their mark.
Content development and management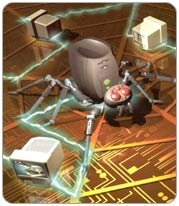 Let's start with a recap of JCR's situation. The company defines itself as "a client-focused, expert resource for health care organizations." JCR provides consulting services, educational services and publications to assist in improving the quality, safety and efficiency of health care services, and to assist in meeting the accreditation standards of JCAHO. JCR makes its living by disseminating information regarding accreditation, standards development and compliance, good practices, and health care quality improvement. At the same time, JCR delivers its services independently and confidentially, disclosing no information about its clients to JCAHO or others.


JCR needed a technology that would enable technical and non-technical staff throughout its divisions to create and update Web resources. As an information-driven organization, JCR was also looking for ways to simplify content maintenance. At the same time, JCR wanted Web content that could be personalized so that visitors could always find up-to-the-minute information relevant to their specific needs. In addition, JCR required a restricted-access area of its site for subscribers to be able to read and download information.

Health care organizations look to JCR for information related to health care quality so that they can enhance patient care and achieve peak performance. The company realized that it had to work with a vendor to upgrade its capabilities in the areas of Web development and content management in order to meet the needs of its subscribers.

JCR selected Estrada Web Technology (a Birmingham, Ala.-based technology firm with expertise in Internet development, enterprise management consulting and contract services) as its vendor partner.

Estrada empowered JCR's staff -- regardless of technical skills -- to contribute and manage content within a secure permissions environment. JCR now offers online or print subscription access to all of its periodicals as well as e-books, good practices and other resources, reducing production costs and speeding information delivery.

JCR distributed direct responsibility for building and maintaining Web content among its existing personnel, some of whom typically have editorial or business backgrounds rather than technical. JCR found that it had little need to depend on Webmasters because non-technical staff could do work themselves.

Amy Dragovich, manager of e-revenue for JCR, commented, "Estrada made it possible for our staff to get right in and begin building content almost immediately."

Estrada allowed JCR's staff to create online versions of their existing products as well as develop new, exclusively electronic products. Now, all of JCR's periodicals are available in print or online versions.

JCR has introduced e-books and the Good Practices Database Subscription Service, new products that are only available online. Other electronic offerings include automated products to assist with accreditation tasks, online continuing education training courses and audio conferences.

JCR's new Internet project took less than 90 days to implement, from the installation of Estrada in mid-April 2001 to live publication on June 29, 2001.


To read the complete article, please visit and subscribe to the ADVANCE Web site.